CLOSE | Getting Closer
—
Close is the brainchild of Will Saul; producer, DJ, and driving force behind the respected Aus Music and Simple Records labels. The project began as an anonymous alias for Saul to release new music without pre-conceptions, and the current incarnation represents a significant evolution in his sound. The Getting Closer album leans away from the bass and house music of Saul's previous two albums, and toward a world of dark yet idyllic pop.
"Undoubtedly one of the most earwormy, pleasurably spiralling dance singles of the year" -Pitchfork on 1st single "Beam Me Up"
Tracklist:
1. I DIED 1000 TIMES feat. Charlene Soraia & October
2. OSCAR
3. MY WAY feat. Joe Dukie (Tanner Ross & Slow Hands Remix)
4. CUBIZM
5. BORN IN A ROLLING BARREL feat. Tikiman, October & Appleblim
6. TIME FADES
7. WALLFLOWER feat. Fink
8. FUTURE LOVE
9. BEAM ME UP feat. Charlene Soraia & Scuba
10. INSIDE
NEWS
—
CLOSE – Wallflower (Huxley Dub)
MPFREE Alert – call it an early xmas present from the CLOSE camp. Huxley's dub of 'Wallflower' is up for grabs, Hux was kind enough to do two versions for us and as ever both are killer.
Buy the OG here: Digital • Vinyl
—
Welcome / New "Wallflower" Single
Welcome to the new CLOSE web-site! The information hub for all things CLOSE. We have some extra special music giveaways coming very soon… A completely new and unheard CLOSE track entitled 'No Mans Land' – a collaboration with Ewan Pearson featuring the vocals of The Detachments – will be made available for a free download for a limited time so keep your eyes peeled for news on this…..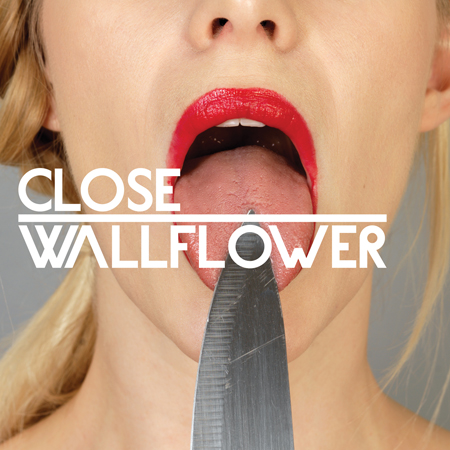 Released on the 14th October 'Wallflower' is the 3rd single from Will Saul's applauded debut collaborative album 'Getting Closer', released under the moniker CLOSE. The single is presented with a stellar line up of remixers: Kyle Hall, Deetron, Huxley and Quantum Entanglement (Fink & Lee Jones) all making their individual mark.
'Wallflower' features the vocals of Fink, aka Fin Greenall. Fin and Will have been friends for over 10 years and Fin has been involved with Will's label Aus since its inception. In fact, the whole 'Getting Closer' project started when the pair recorded a number of live takes of Fink's band (drummer and bass player), which formed the early sketches that were sent to the featured vocalists on the final album.
Will and co-producer Tam Cooper wrote the instrumental of 'Wallflower' specifically with Fink in mind. They decided to create something a bit special for the instrumental so set about recording random metallic objects (car keys, cutlery etc) hitting different types of surfaces to an old tape machine and then speeding and slowing the tape whilst running the sound through an old 1960′s plate reverb (that takes up a whole room). These recordings were then manipulated further to create all the drums and percussion in the track.
—